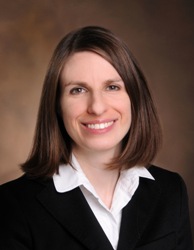 Mia Levy, MD, PhD
Adjunct Assistant Professor
Department of Biomedical Informatics
Mia A. Levy, MD, PhD, is the Ingram Assistant Professor of Cancer Research, an Assistant Professor of Biomedical Informatics and Medicine in the School of Medicine and Vanderbilt University.  She is also the Director of Cancer Clinical Informatics for the Vanderbilt-Ingram Cancer Center. She is a practicing medical oncologist specializing in the treatment of breast cancer.  Her research interests include biomedical informatics methods to support the continuum of cancer care and cancer research. Her current projects include informatics methods for 1) image based cancer treatment response assessment using quantitative imaging, 2) clinical decision support for treatment prioritization of molecular subtypes of cancer, 3) protocol based plan management and 4) learning cancer systems.
She is the informatics lead for the Vanderbilt Personalized Cancer Medicine Initiative (PCMI) working to integrate tumor genetics biomarkers into the electronic health record in computable form and provide decision support for standard of care and clinical trial eligibility based on those predictive biomarkers. As part of this initiative, her team has developed the My Cancer Genome website, a freely available knowledge resource for patients and providers designed to guide actionable decisions regarding treatment options based on tumor genetics. The goal is to help make genome directed cancer care the next standard of care by providing an international resource for patients and providers to help drive treatment decisions.
She is also the informatics lead for the Vanderbilt Oncology Information System (VOIS) program developing clinical information systems for the continuum of cancer care.  VOIS projects include adaptation of existing technologies to the cancer clinical environment including bar-code medication administration, data integration and visualization, and the development of new systems for chemotherapy plan management. Through a collaboration with the Vanderbilt Institute for Software Integrated Systems (ISIS), we are developing a model driven computing application for longitudinal management of patient plans including full integration with downstream transaction systems.
She is the faculty lead for the Vanderbilt Ingram Cancer Center Research Informatics Core (RIC) which supports clinical and translation research including maintenance of clinical trial management system, tissue repositories, clinical data repositories and data marts, as well as novel tool development to support cancer research.
Dr. Levy received her undergraduate degree in bioengineering from the University of Pennsylvania in 1997 and her medical doctorate from Rush University in 2003. She then spent 6 years at Stanford University completing post-graduate training in Internal Medicine and Medical Oncology while completing her doctorate in Biomedical Informatics.